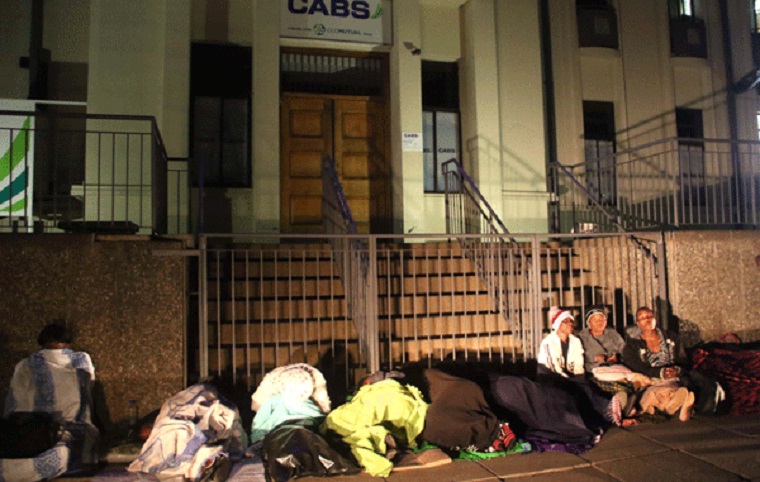 Zimbabwe's main opposition Movement for Democratic Change led by Morgan Tsvangirai says the country is too rich for its people to be poor but the only way for Zimbabweans to liberate themselves is to vote the Zimbabwe African National Union-Patriotic Front and its leader Robert Mugabe out next year.
This is, however, not going to be easy because ZANU-PF is not going to "reform itself out of power".
Party spokesman Obert Gutu said it is horrendous to even imagine another five years under the ZANU-PF regime after next year's elections.
"We have to coalesce and find each other as we seek to liberate the toiling masses of our motherland," he said.
"Surely, we cannot have a situation in which millions of people are not able to access their hard – earned money from the banks.
"A situation in which millions of Zimbabweans have to escape to neighbouring countries such as South Africa, Botswana and Namibia as desperate economic refugees.
"No! Zimbabwe is just too rich to be this poor!"
The MDC is negotiating with other opposition parties to form a coalition which should have been finalised at the end of July but is still in progress.
Although this has not yet materialised, Gutu said it was now time for the opposition parties to put their petty differences aside and look at the bigger picture.
"We can overcome and overthrow this dictatorship in the ballot box if we play our cards carefully and skillfully," he said.
"Actually, there should be a virtual zero margin of error on the part of the MDC Alliance. It is like a hunter who is faced with a single bullet to liquidate a lethal animal. We simply can't afford the luxury of wasting this single bullet that is left."
Zimbabwe is currently facing a cash crisis where people are being allowed to withdraw as little as $20 a week.
An estimated three million Zimbabweans have left the country and South Africa, which is their main destination, has just extended their temporary work permits by four years to the end of 2021 because they play a critical role in the development of that country.
Continued next page
(139 VIEWS)